Quartz Kitchen Worksurfaces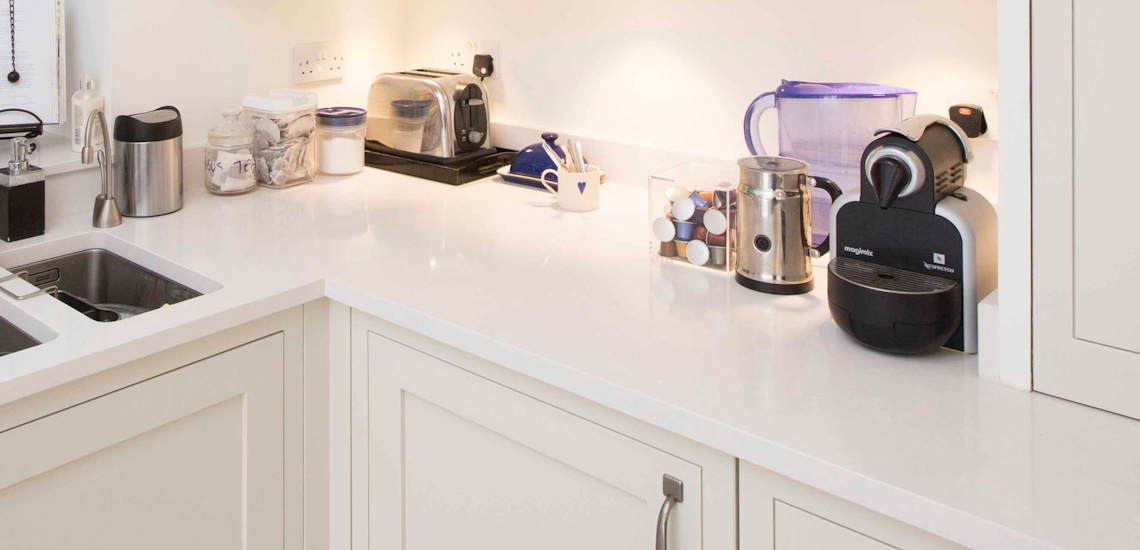 Quarts Worktops
Bushboards M-Stone is latest in quartz work surfaces, 25mm thick made of natural stone particles and resin. This makes the material technically advanced compared to granite or stone.
M-Stone comes in 3m lengths for worktops and 2.1 lengths in breakfast bar. Matching splash-backs and up-stands are also available.
Unlike other quartz work surfaces with M-Stone there is no need to template, M-Stone can be cut on site this saves dramatically on cost and time.
Only available in four colours at present but the range will increase in time.


Quartz Overlay
Companies like 'Granite Transformations' have for a while cornered the market with worktop overlays.
Now Mini Q by Zanetti has brought their 8mm system to the market at a more competitive price.
As Approved 'Mini Q' installer I can transform your existing worktops or fabricate new worktops using this system.
If you've got a price from 'Granite Transformations' then let me quote you too. You'll be pleasantly surprised at the difference.